Temporary Ration Card / Coupon apply online in Delhi
How to file application for Temporary Ration Coupon/ Temporary Ration Card New Delhi
You can apply online for Temporary Ration Card online in Delhi through the website of Delhi Government. The application should contain Applicant details, Identity Proof, Contact information, Family Member Details etc. After submitting application for Temporary Ration Coupon the Department will issue appropriate Temporary Ration Coupon / Ration Card to the applicant after verification. The steps to apply for Temporary Ration Card online in Delhi are explained here:
Steps to Apply for Temporary Ration Card online
Step 1: Visit the Website of Delhi Government
Home page of website with the following Menu will open
Step 2: Click on Apply for Temporary Ration Coupon
Now the following Menu will open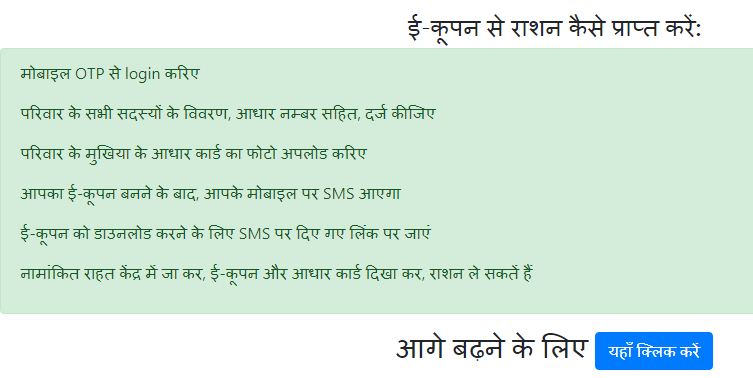 You can choose Hindi or English Option
Step 3: Click on To Continue Click Here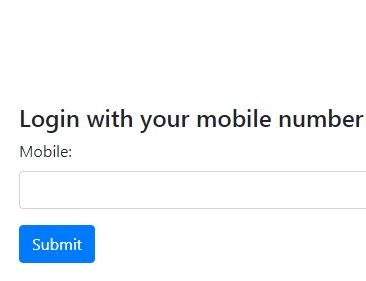 Step 4: Enter your Mobile No and Click on Submit
Now one OTP will send to your Mobile Number
Step 5: Enter the OTP Click on Submit
Now a New page will be displayed to fill your information
Step 6: Fill information asked for
Head of Family (Should be lady of the house)
Fill Name, Age, Aadhaar Card No. Voter ID number is optional
Other Family Members
Fill Name, Age, Male or Female and Aadhaar No of other Family Members
Choose Relation with each member
Beneficiary's Mobile Number : Fill your Mobile Number
Step 7: Choose Circle / Vidhan Sabha from the list
Step 8: Fill your Address, select locality and fill PIN Code
Step 9: Click on Accept and Then Click on Proceed
Now the following Menu will open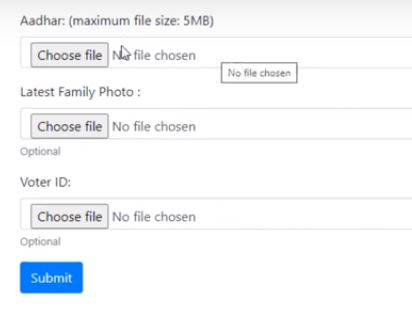 Step 10: Choose Scanned Copy of Aadhaar Card, Latest Family Photo, Voter ID
Step 11: Click on Submit
Now it will be displayed on the screen that your application has been submitted.
Your Reference Number also will be displayed on the Screen. You will get Reference Number through SMS also. Whenever your application is processed, you will be informed through SMS. You can also check the status of Application submitted for Temporary Ration Coupon online by using the Reference Number.
You can download the Temporary Ration Coupon online from the same website. After getting the temporary ration coupon, you can purchase ration by showing Temporary Ration Coupon and Aadhaar Card.
Disclaimer: Information given here is to guide and help those who do not have knowledge of using online facility to apply for Ration Card online or use online facility to check status of Ration Card application. We are not responsible for any mistake or error or loss of amount to the user. Our website is only guiding how to use the portal. All payments are being done through the website of Government Department and you may contact respective department for grievances if any. This website is to provide free information to users and we do not charge any amount from any user. Trade marks and copy rights are of respective website owners.